MyKFCExperience services, including all information, images, graphics, images, text, video clips, data collection, software, audio clips, trademarks, service marks, protocols, trade names and other content available through the registered services of MyKFCExperience (collectively) are the property of official website, its subsidiaries, partners, licensees or companies and are protected by the protection of EE. UU and international.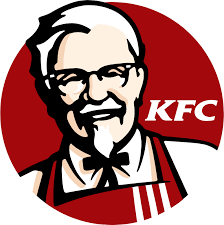 Subject to the provisions of the "Limited License Agreement" or applicable law, any copyright, trademark, other intellectual property rights or part of the services of MyKFCExperience may be used, reproduced, reproduced, copied, sold, etc. Resold Used in whole or in part for any purpose without our prior written consent.
Terms and Condition
Unauthorized use of MyKFCExperience Content may violate copyright, trademark and other laws. If you accept these terms and conditions (as well as the additional terms and conditions related to certain MyKFCExperience content), MyKFCExperience grants you a personal, revocable, non-exclusive, non-transferable and limited license (without the right to be bound by the standard). ) and access Use the services of MyKFCExperience and download print and/or copy the content of MyKFCExperience exclusively for personal use and in accordance with these terms.
You acknowledge that MyKFCExperience's trade secrets and intellectual property will not be granted or disclosed to you. You acknowledge that the HTML code created by MyKFCExperience to generate the service pages is protected by the copyright of MyKFCExperience. All rights not expressly granted here are with MyKFCExperience. You agree that, without the written permission of MyKFCExperience, you must:
Include all MyKFCExperience content in any other work (such as a), including your own website, or the content of MyKFCExperience on a public or commercial site that is used should record.
Change the copyright, trademark or other intellectual property rights that are part of the content of MyKFCExperience; or
"Deep-link" to one of the MyKFCExperience services (ie, a link to a page other than the home page of one of the MyKFCExperience services).
The trademarks, logos, and service marks (the "Marks") displayed on or through the MyKFCExperience Services are the property of MyKFCExperience or third parties.
Important Points to Consider:
You may not use any trademark without the prior written permission of MyKFCExperience or third parties. For more information about using the MyKFCExperience permission to use MyKFCExperience content, please contact us.
1.1 Authorization: MyKFCExperience services do not intend to authorize the processing of your personal data by children under the age of 18 years in which they are legally admitted in their country of residence. If this is still not important in your country, do not use the services of MyKFCExperience.
1.2 Your account: You may need to create an account ("account") to use certain features of the MyKFCExperience services. You agree to provide, maintain and update accurate, current and complete information about you.
You agree not to take into account the identity of an entity or to falsify your identity or connection with any person or entity, including the use of the username, password or other information. counting, name, likeness, language, image or image name of a third party. You also agree to immediately report any unauthorized use of your username, password, other information in three accounts or any other [email protected] account that you have learned from the MyKFCExperience Services.